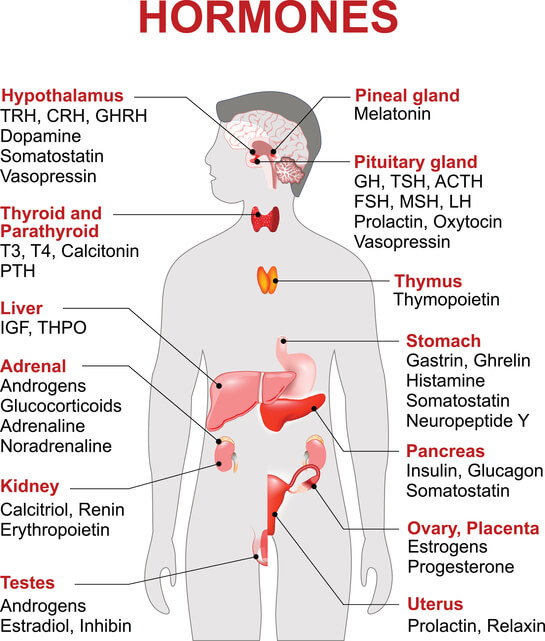 In my never-ending quest to improve my knowledge of health and nutrition, I have recently graduated from the Institute of Integrative Nutrition's (IIN) program in Hormone Health. During the course of the 6-month program, I learned a great deal about the endocrine system and how hormones work.
I studied the basics of the endocrine system, the pituitary and hypothalamus glands – and how they impact hormone production. I learned about the thyroid, stress hormones and reproductive hormones and how they are correlated.
The thyroid section was very interesting as I struggle with hypothyroidism myself and my thyroid was malfunctioning at the time I was taking the course. I found the information I learned in the course extremely beneficial in reclaiming my own health and know that I can help others do the same as a result.
As for reproductive hormones, it's evident to me that many doctors and specialists do not understand their full impact, especially on women. I hope to help empower people to ask for the right tests and eat the foods that will help them get the best results for hormone health. I also want to teach people about how stress affects them and ways to reduce stress.
For women who struggle with menstrual issues, I have learned some ways for my clients to get a handle on them and to understand what they need to discuss with their doctors. I am not a doctor and do not diagnose medical conditions or prescribe supplements or medication. My suggestions are just that – suggestions. All I do is educate and enlighten. You have to be your own best advocate with your medical professionals. My goal is to give you the information to do just that.
Are you ready to take control of your hormone health? Great! Set up a session with me today. You can do so by contacting me at dcgoodson@gmail.com. I look forward to working with you!